flissheartschris
Fliss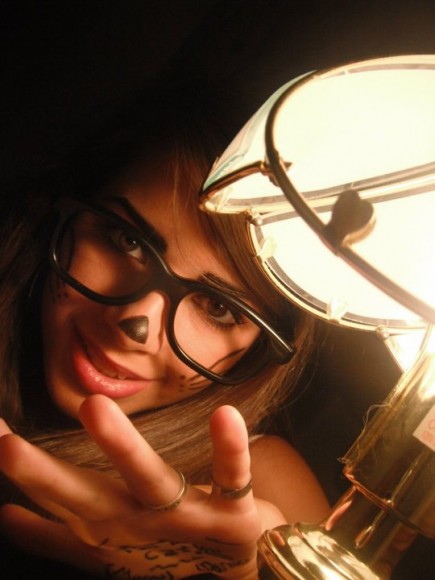 About Me
I love cute boys, modeling, talking, makeup, and fashion. People (very) quickly find out I'm mean, selfish, and shallow. I like it and I don't plan to change. I get in fights with almost everyone, especially the people I talk, love, and care about the most. People think I am a drama-seeker, but it's because I don't put up with others' crap and I like to be honest. So if you want to be my friend, you're going to have to learn to just deal with it. For some reason, everyone still really likes me, even after so many fights. The only person I have not gotten in a fight with has got to be Anna Fields (my best friend). Reason why? She is the nicest person in this world and somehow deals with me. I love her so much!
I am kinda very much obsessed with Mean Girls. I quote the movie all the time. If I could be in a plastic clique, I would. I wish I was Gretchen Weiners (without that hideous last name), because she is just absolutely amazing! Except, I wouldn't be chasing around that haneous guy. She's way too pretty for him.
I'm the girl who can watch tons of horror movies and not get scared, but scream on the top of my lungs when toast pops out of the toaster.
Love me or hate me, I am the crazy, outgoing, spastic, talkative, annoying girl that you can't find anywhere else.
| | |
| --- | --- |
| Name | Felicity Davidson |
| Gender | Female |
| Age | 17 |
| Location | Atlanta, GA |
| Ethnicity | White / Caucasian |
| Interested in | Men |
| Status | Single |
| | |
| --- | --- |
| Interests | cute boys, fashion, hair straightening, dance, web design |
| Music | family force 5, never shout never, black veil brides, the devil wears prada, disciple, brokencyde, afi, evanescence, red the band, skillet, jimi hendrix, switchfoot, slipknot, escape the fate, woe, is me |
| Movies | mean girls, benny and joon, rear window |
| TV | the first 48, pretty little liars |
| Books | a bad case of stripes, bible, verdi, beowulf, pride and prejudice, the christy miller series |
| Quotes | "That is so fetch!" - Gretchen Weiners "They took off my socks without taking off my shoes. How do they do that?!" - Joe Jonas "You only live once, so make the most of it." "When you're fifteen, you were pretty. When you turned sixteen, you got hot!" - Anna Fields |
Statistics
Web Skills
HTML, CSS, JavaScript, PHP, MySQL, Photoshop, Windows, Mac OS